LIVE THE PROCESS - KNIT TURTLENECK - POSEIDON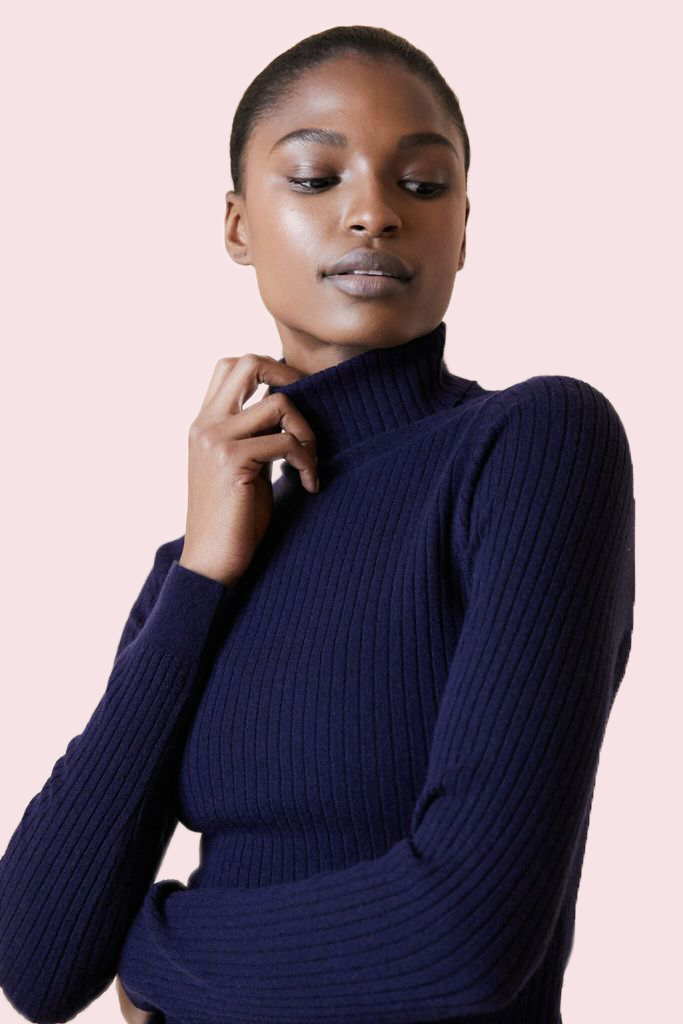 LIVE THE PROCESS - KNIT TURTLENECK - POSEIDON
Talk about an instant classic. Can you beat a cashmere silk turtleneck throughout the colder months? Probably not. Comfy, classy, and flattering all at once. The fitted cut naturally elongates the body and covers you up.
MODEL INFO:
- Model is 5'9" and is wearing a size small

CONTENT + CARE:
- 38% Cashmere, 38% Silk, 24% Nylon
- Machine wash cold
Fit Guide

Sold out and still want it? Fill this out.