Founded in 2018, GOODBOY caters to those who have an active and stylish life, dogs included. GOODBOY is your go-to e-shop for playfully curated women's lifestyle and dog goods, so you and your best friend look amazing, no matter where the day's walk takes you.
GOODBOY founder, Hailey York, knows two things: fashion and dogs. Growing up, she was exposed to the fashion world through her grandparents' beloved Montreal boutique Ingrid—named after her great grandmother—and her mother's eventual foray into the industry. The only thing that tops York's fashion fetish is her love of dogs. Her two pups, Rems & Penelope, are the stars of their own personality-filled Instagram account, @remsandfriends, which has developed a cult following and allowed York to connect with like-minded, fashion-forward dog-lovers all over the world.
After completing her MBA at the Schulich School of Business, York's entrepreneurial spirit inspired her to combine these two passions with her dream of opening a boutique, just like her grandparents—and so her new baby, GOODBOY, was born.
Candace Thompson
CREATIVE LEAD
Hometown: Toronto
Instagram: @candacebridgett
First MSN screen name: super69girl
As a teenager, I worshipped: Hilary Duff
Dream vacation: A tent in North Ontario
Astrological sign: Sagittarius
Favourite dog breed: Lab-Shepherd-Newfie cross… yes they exist and they are the dreamiest.
Natalie Wainewright PHOTOGRAPHY LEAD
Hometown: Oakville
Instagram: @nwainewright
When I was 13, I was wearing: Too much camo
Dream vacation: Galapagos Islands
Favourite book: The Giver
Favourite GOODBOY brands: Velvet, Deer Dana, Charlie's Backyard
Favourite dog breed: Cairn Terrier
Lucie Mink
SOCIAL MEDIA INTERN
Hometown: Vancouver
Instagram: @luciemink
Astrological sign: Taurus
When I was 13, I was wearing: Paul Frank t-shirts. Everyday.
Favourite place for coffee: Tokyo Smoke Queen West
As a teenager, I worshipped: Avril Lavigne
My vice, my virtue: Coffee, also coffee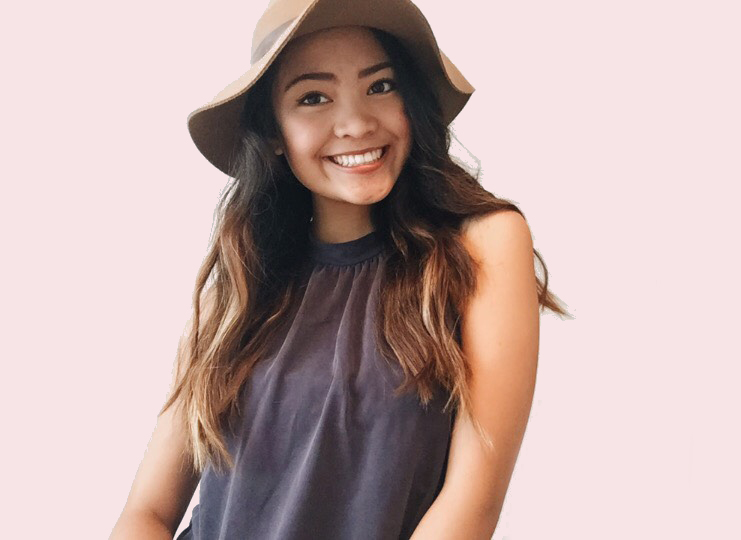 Trisha Reyes
MARKETING INTERN
Hometown: Vaughan, Ontario
Instagram: @trishareys

As a teenager, I worshipped: Zac Efron (still do! lol)
Dream Vacation: Lake Como
Favourite book: The Great Gatsby
Favourite GOODBOY brands: GRLFRND Denim, Live the Process, Beyond Yoga, ALALA
Favourite dog breed: Golden Doodles, Golden Retrievers, Labs...I mean, I can't choose just one!
Rachel Plant

SOCIAL MEDIA CONTRIBUTOR
Hometown: Toronto
Instagram: @rachelplant
Astrological sign: Sagittarius
When I was 13, I was wearing: Gaucho pants
Favourite place for people watching: Airports
Favourite dog breed: Bernese Mountain Dog
Michaela Mantini
GRAPHIC DESIGNER
Hometown: Toronto
Instagram: 12th_design
Astrological sign: Aquarius
Sunday uniform: Athleisure all weekend long
When I was 13, I was wearing: A lot of Juicy Couture
Dream Vacation: Bali
Favourite Book: The Secret History, Donna Tartt
Favourite GOODBOY brands: Zoe Karssen, PE NATION, LilyBod
Favourite Dog breed: Chocolate Lab
Hometown: Vancouver, BC
Instagram: @matthewbiehl24
Astrological sign: Capricorn
Sunday uniform: A cozy Breton striped sweater and a broken in pair of jeans or chinos
Dream Vacation: Spending a month exploring Japan
Favourite Book: A tie between Bridget Jones's Diary and Call Me By Your Name